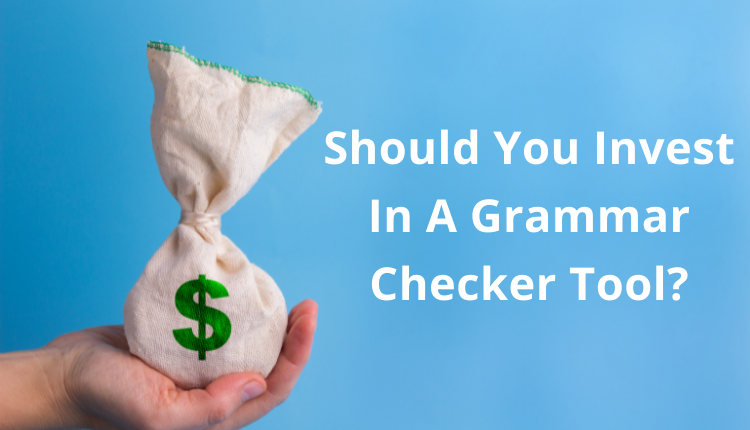 Should You Invest In A Grammar Checker Tool For Students? An Overview Of Features And Benefits
Academic writing is virtually as old as the education sector itself, but times are changing and technology is changing the landscape in highly positive ways. With the help of digital tools, academic writers and students can now write papers, theses, research articles, and so on with more ease and accuracy.
The writing instrument market has grown to $21 billion worldwide in 2021 and could grow to $24 billion by 2025. With the rise of apps and SaaS solutions for students and academic professionals, academia is quickly realizing that technology will become a staple across the education sector in the foreseeable future.
One great solution for students is a grammar checker tool that reduces the need to manually proofread papers before they go to print. It is also one of the best apps for teachers and educators who publish materials for educational purposes. 
Benefits of Grammar Checker Software
What value do these apps bring? Here are some of the most common benefits of grammar checker tools.
Productivity

—

With less time spent on proofreading and editing documents, writers and students can focus on the content without having to worry much about the form of their writing.

Creativity

— 

78% of respondents

of one study agree that digital technologies help a student with creativity and personal expression. This added benefit comes mostly because smart tools take out the administrative part of writing and allow writers to focus on content and style.

Accuracy

— There's no denying that accuracy is of grave importance to any written output. With a grammar checker tool, students and academia can be assured that whatever they run through the tool will have little to no problems with accuracy in grammar, punctuation, and so on.
Basic Features of Grammar Checker Software 
When looking for the best grammar checker, one needs to be aware of the basic features that most of these solutions have. Here's a run-down of all the features that a grammar checker software should have.
Grammar and punctuation check
The most basic function in a grammar checker software is an automated and professional grammar check to look for common grammatical mistakes, punctuation errors, and so on. The majority of grammar checker tools will also be able to support various styles, which is important given that there are differences in spelling and punctuation standards based on what country you're from or what style of writing you're going to use for journals, articles, or papers.
Readability enhancements
On top of simply checking grammar, spelling, and punctuation, a great grammar checker tool will also provide suggestions for readability enhancements. This feature is helpful if you're also looking to put variations in your writing. Readability can affect the end consumer's experience and ensure that papers convey the message clearly. If grammar checking helps ensure accuracy, readability enhancements improve the creative form of written output.
A great grammar checker will also have some form of readability analysis for better SEO if a paper or article is meant to go up on a website or blog. Readability enhancements also include checking for conciseness, word choice, and sentence structure for better readability.
Publication readiness checks
Using a grammar checking tool as a sentence quality checker also helps to ensure writing is relevant and precise to the topic. This feature allows for scanning documents automatically for journal scope match, ethical compliance, technical compliances, authorship details, clinical trial information and many more.
One great example of a service that provides intricate publication readiness checking is Trinka, which evaluates a manuscript against more than twenty checkpoints to check for publication readiness.
Customizability
If you've ever used a grammar checking tool, it can be frustrating to use unique words that don't register into a program's set of dictionary terms. So it's important to have a grammar checker tool that allows you to add words to the dictionary to avoid annoying auto-correction. 
When editing your own writing, there is also the added factor of maintaining your own style, especially for more creative and non-technical outputs. In these cases, customizability proves to be an important feature in grammar checker tools. Accurate checking is vital, but it can also be debilitating when it's too strict.
Smart automation
At the core of any smart solution is the ability to automate repetitive processes. Grammar checker tools provide writers and students with a tool that takes care of tedious work like applying changes across the board or checking a manuscript for consistency in spelling and capitalization. These smart features can make those changes automatically.
Future of Learning with Technology
Artificial intelligence is already making waves in education. There are many applications of AI in a student's learning experience. One of the most effective ways is individualized learning. Students get learning programs and materials that emphasize topics that a student needs to learn, which they can study at their own pace.
AI may also offer additional support as "tutors" to teach the fundamentals, such as mathematics and writing. In fact, grammar checking tools are improving every day. They no longer only fix syntax and spelling errors; they can now also detect advanced grammatical mistakes and enhance writing quality thanks to machine learning and artificial intelligence, serving as a writing assistant.
Ultimately, AI is changing how students acquire and improve basic skills that make their entire education experience effective, valuable, and fun.