Trinka wins the first runner-up for 'Innovation in AI for Education' at the Aegis Graham Bell Awards
February 2023
Crimson AI was recognized at the 13th edition of the prestigious Aegis Graham Bell Awards for 'Innovation in AI for Education'. This award was for Trinka, an AI-powered writing assistant that is tailored to specifically address the needs of researchers who use English as a second language.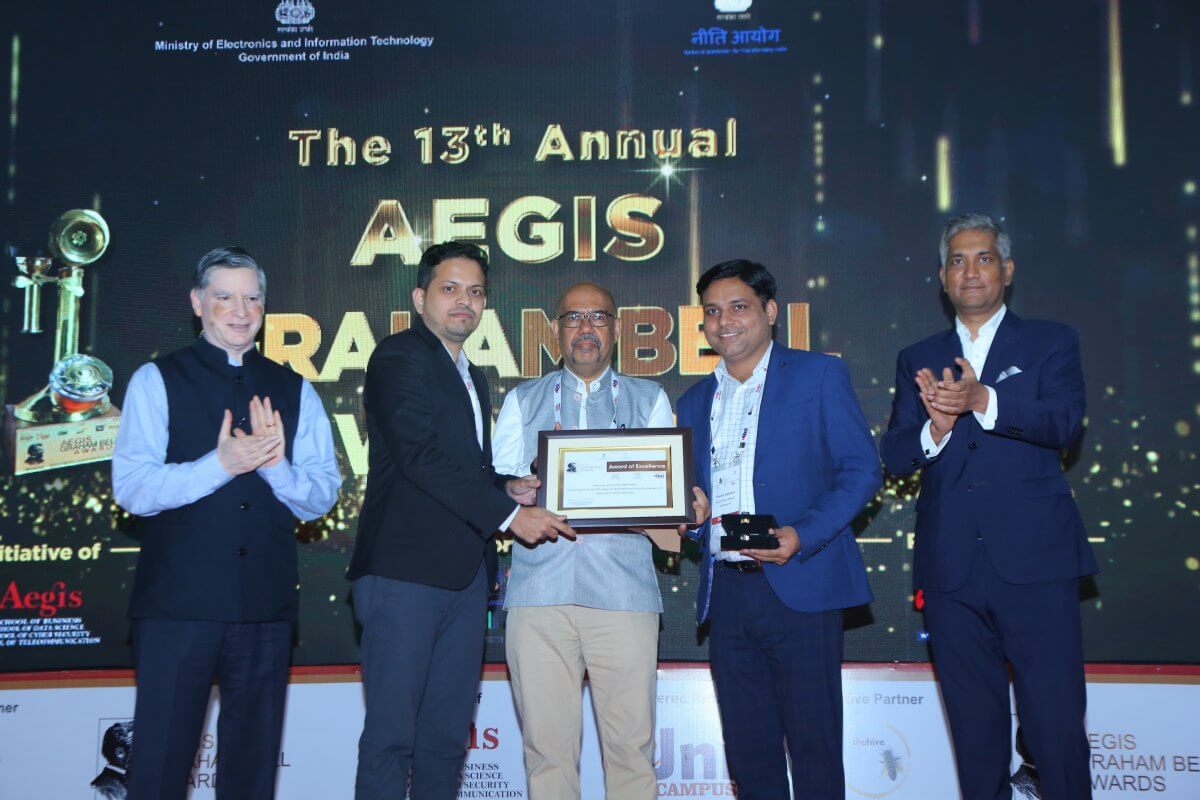 Trinka AI's unique NLP and machine learning module, coupled with its all-in-one innovative platform, has disrupted the academic writing industry. Trinka helps researchers to quickly and accurately identify and correct errors in grammar, spelling, and language usage, and allows authors to produce clear, concise, and error-free writing. It has helped thousands of research scholars, PhD students, professors and faculty, STM publishers, and professionals from the corporate, EdTech, IT, ITeS, and pharma spaces, among others.
Trinka AI has had a huge impact on society, empowering non-native English authors to overcome the hurdle of linguistic limitations when submitting their research papers to top-tier English journals. Moreover, Trinka AI plays a crucial role in speeding up the dissemination of critical knowledge, such as observed during COVID-19.
'We are honoured to receive the Aegis Graham Bell award, which recognizes the hard work and dedication of our team towards driving innovative solutions in the field of academic and scientific education. This award is a testament to the rigorous selection process of the awards committee, ensuring that only the best and most impactful innovations in the country are recognized on this platform. We remain committed to pushing the boundaries of what's possible and contributing to the growth and development of the education sector in India', said Sharad Mittal after receiving the award.
The prestigious Aegis Graham Bell Awards was supported by the Ministry of Electronics and Information Technology, the Government of India, NITI Aayog, and Skill India.
About Trinka
Trinka AI is a next-gen grammar correction and language enhancement writing assistant designed for academic and technical writing. It helps correct contextual spelling mistakes and advanced grammar errors by providing writing suggestions in real time to help produce formal, concise, and engaging writing. Trinka uses advanced Machine Learning and Natural Language Processing (NLP) procedures to learn from years of expertly edited content and support the diverse needs of people, professionals, corporates and STEM institutions. Conceptualized and developed in India by a team of specialists including linguists, engineers, data scientists, and designers, Trinka AI aims to create a future with barrier-free academic communication. Trinka AI is powered by Enago, a trusted brand in author services globally.
About the Aegis Graham Bell Awards
The Aegis Graham Bell Awards honours innovators and visionaries who see opportunities where others see obstacles. The forward-thinking start-ups, small businesses, and large corporations who dare to transform the lives of millions of people, who believe in challenging conventional wisdom, and who recognise that brilliant ideas may originate from any team, not just the leadership or founders.